Video Conferencing
Video conferencing provides a full suite of powerful, customizable features for meetings, webinars, training and learning sessions.
Add video conferencing to share visuals such as webcams, slides, documents or your desktop during a call.
---
Get ready to take your meetings from everyday to extraordinary. Our video conferencing application is far more than the slide decks and desktop sharing you've seen elsewhere. With real-time multi-person video feeds, you'll add the benefit of face-to-face conversation to every meeting. Add in a full suite of powerful, customizable features, and you have the ideal solution for truly productive meetings, captivating webinars, and personalized training sessions.
---
Video Conferencing Benefits:
Improved Collaboration: A full set of collaboration tools let you conduct meetings with colleagues and customers globally - with the feeling as if everyone is together in the same room.
Full Customization: Each Web user can completely customize their settings to create a meeting that meets their requirements and expectations.
Anyone Can Join: As a cloud-based application, our video conferencing solution eliminates the firewall and proxy barriers that often delay participants from joining meetings on other platforms. Participants are free to join from the location and device of their choice.
Document and Application Sharing: Share almost any type of content you wish. Choose between screen share, document share, or presentation mode.
Multi-person Video: View an unlimited number of live video feeds.
Integrated Audio: Audio for your meetings may be delivered via VoIP, an audio conferencing service, or a combination of the two.
Public and Private Chat: Interact with individual participants, or send out a group message to the entire meeting.
Recording and Editing Tools: Record your meeting at the click of a button. If the meeting doesn't go quite as you'd planned, it's easy to edit those mistakes out of the recording.
Event Registration Tools: Create a registration page and pull all attendance reporting afterwards.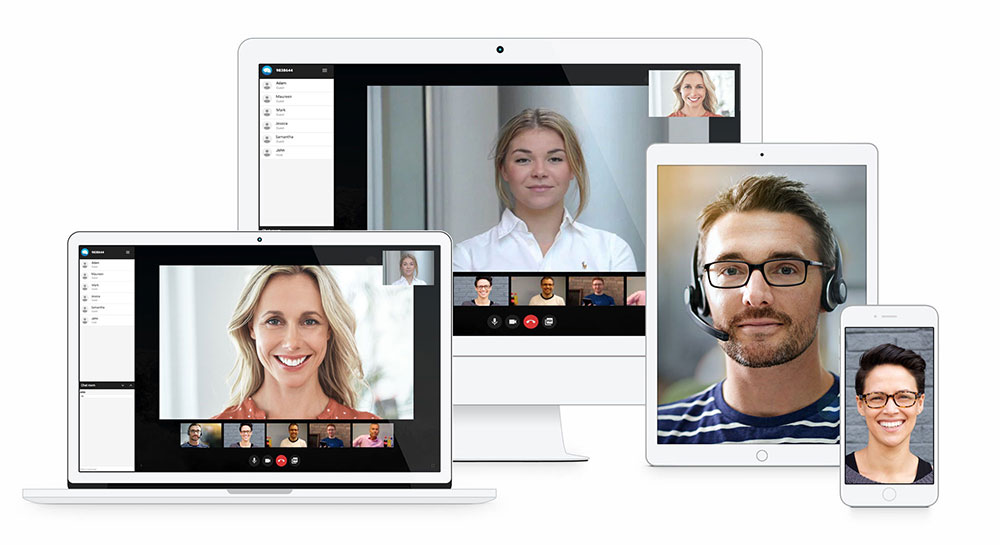 Video Conferencing Features:
---
Host or attend impromptu or scheduled meetings in a personalized and streamlined format
Global access
Outlook integration for pre-populated invites
Fully integrated with reservationless conferencing
A cloud-based file cabinet which allows for the storing and sharing of documents
Share screens, whiteboard, pass control, recording and more
HD video
Chat, meeting notes, polling, and live Q&A
Free desktop, mobile and tablet apps